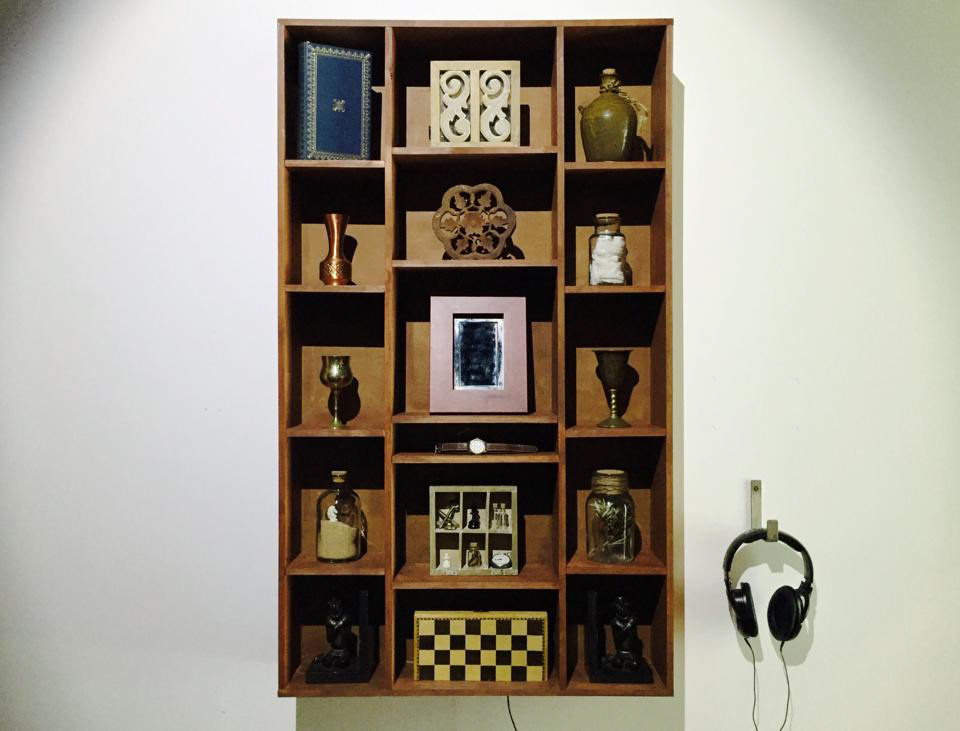 Objects are artefacts. They have a history. A story. They can evoke strong memories, or leave us with unanswered questions. They can be remedies for the soul and the imagination.
This notion of objects acting as a catalyst for the imagination is the focus for my installation Artefacts. My work references Joseph Cornell's Pharmacy Series (1943) and Janet Cardiff and George Bures Miller 'Alter Bahnhof Video Walk' (2012). I looked at the way Cornell used objects in jars as remedies for the soul and how Cardiff and Miller created an alternate world where reality and fiction moulded together in uncanny ways due to their use of sound and video.
An alternate world is opened up with the accompanying soundscape that was created using various pre-recorded sounds from the Internet. This personal individual experience transports you to different times and places that open up a realm of wonderment that holds endless possibilities and questions.